Questions about CBD? We've got answers!
As CBD products rise in popularity, so does the information surrounding them. Will CBD get you high? Is it even legal? And if the answers to those questions are no and yes, respectively, how in the world do you even use it?
Hey, it's your lucky day! We're answering all your CBD questions right here. Let's get started!
What is CBD?
CBD is short for cannabidiol. It is a plant-based compound found in hemp—the same plant from which we get hemp seed milk. Nature's Ultra makes their CBD products by dissolving CBD in fractionated coconut oil.
Will CBD make me high?
CBD will not make you high. While CBD is used for many things, getting high isn't one of them. Pure CBD—known as CBD isolate—contains no THC, which is the mind-altering chemical found in marijuana. That means you can take CBD without having to worry about the effects of THC.
Is CBD safe?
CBD is generally safe, as long as the CBD products you're buying are high quality. That's why it's so important to do research on the company you're buying from.
Just like essential oils, everyone's body reacts differently. Some people may like using CBD oil, while others may have sensitivity or not notice any difference at all. We recommend testing a small area of skin when using CBD products for the first time. If you notice any itching or swelling, wash off the product immediately.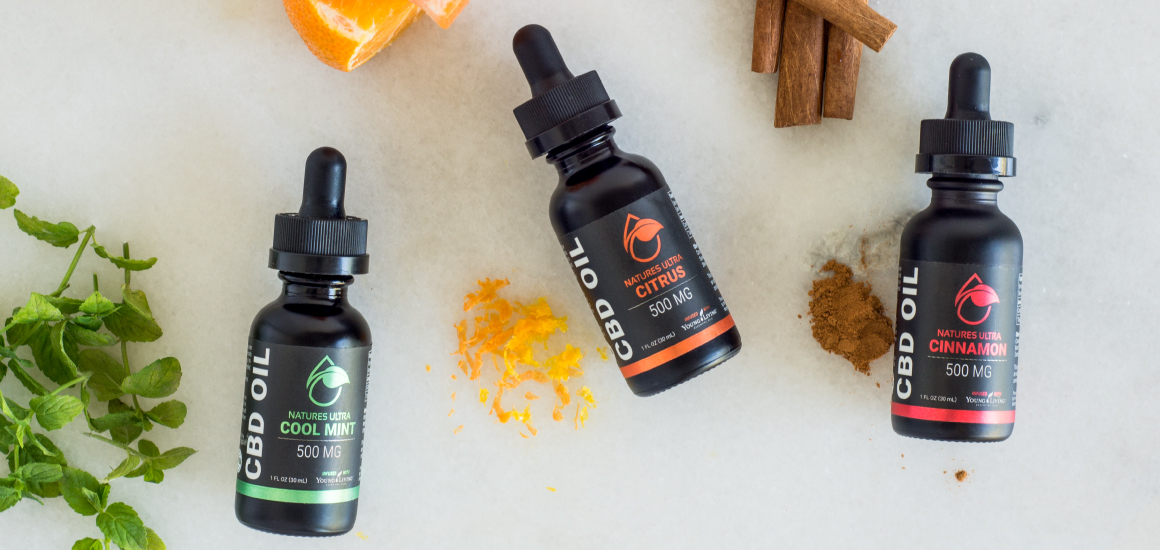 Is CBD legal?
As of 2018, hemp-derived products are federally legal if they contain less than 0.3 percent THC. This pertains to CBD oil that has been extracted from hemp plants.
Take time to research hemp and CBD laws in your state. While it may be federally legal, some states are stricter than others due to differing state laws and regulations. It's always better to be safe than sorry, so it's worth it to put in some study time.
How do I use CBD?
The list is endless! Here are some ideas to get you started:
Too many options already? Find out which CBD product you need with this quiz!
Our products are not currently labeled or marketed as intended for internal use. Although many CBD products on the market are targeted for consumption, our products and marketing meet strict FDA guidelines when it comes to internal consumption.
How much CBD do I use?
For our CBD oils, we recommend using a full dropper, or 1 milliliter, of CBD oil. When it comes to the Calm CBD Roll-On and the CBD Muscle Rub, use as much as you need. Cover the intended area with a thin layer of product—that way you aren't wasting any.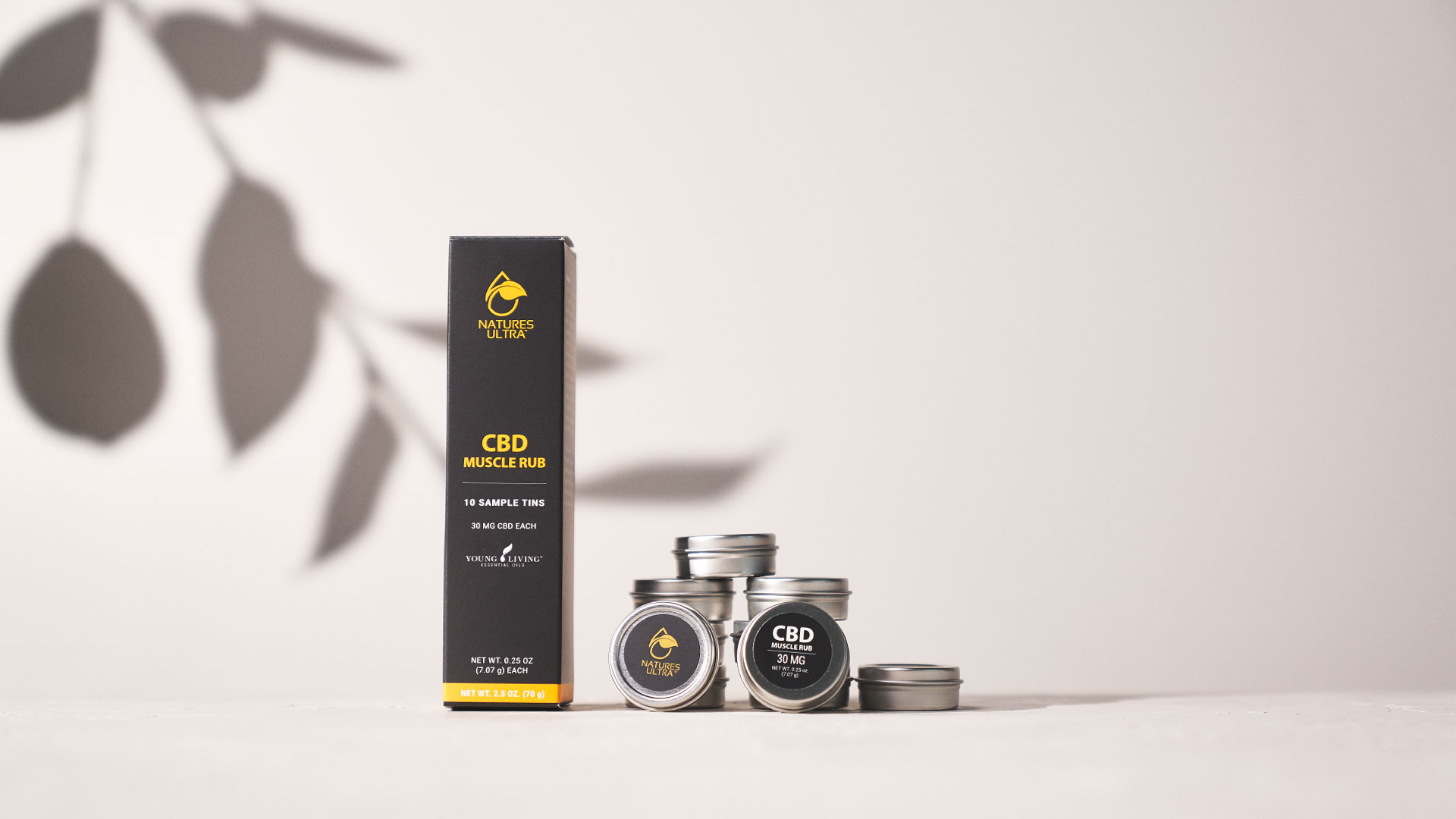 How much CBD is in each dropper?
How much CBD is in a full dropper of Nature's Ultra CBD oil depends on the strength you use. We have two different strengths: 500 mg and 1,000 mg. A full dropper at 500 mg strength contains approximately 16.66 mg of CBD. A full dropper at 1,000 mg strength contains approximately 33.33 mg. We recommend starting at the lower strength and moving up as needed.
Who can use CBD?
Although CBD products are widely used, we always recommend consulting your doctor before trying a new product, especially if you are pregnant, taking medications, or breastfeeding. While CBD shouldn't have too much of an effect on any medications you might be taking, you never know how it might react. Call your doctor to see if they would have any concerns.
What's the difference between full-spectrum, broad-spectrum, and isolate?
Full-spectrum CBD oil contains CBD, THC, terpenes, and other essential oils from the plant. While you'll still get the benefits from the CBD oil, the drawback of full-spectrum is that it contains THC. That means that you might experience a high or see a buildup of THC in your system.
Broad-spectrum CBD oil contains almost all the same extracts as full-spectrum CBD oil, except for THC.
CBD isolate, which is what we use, is CBD extracted in its purest form. We then combine it with essential oils for a powerhouse product that benefits you!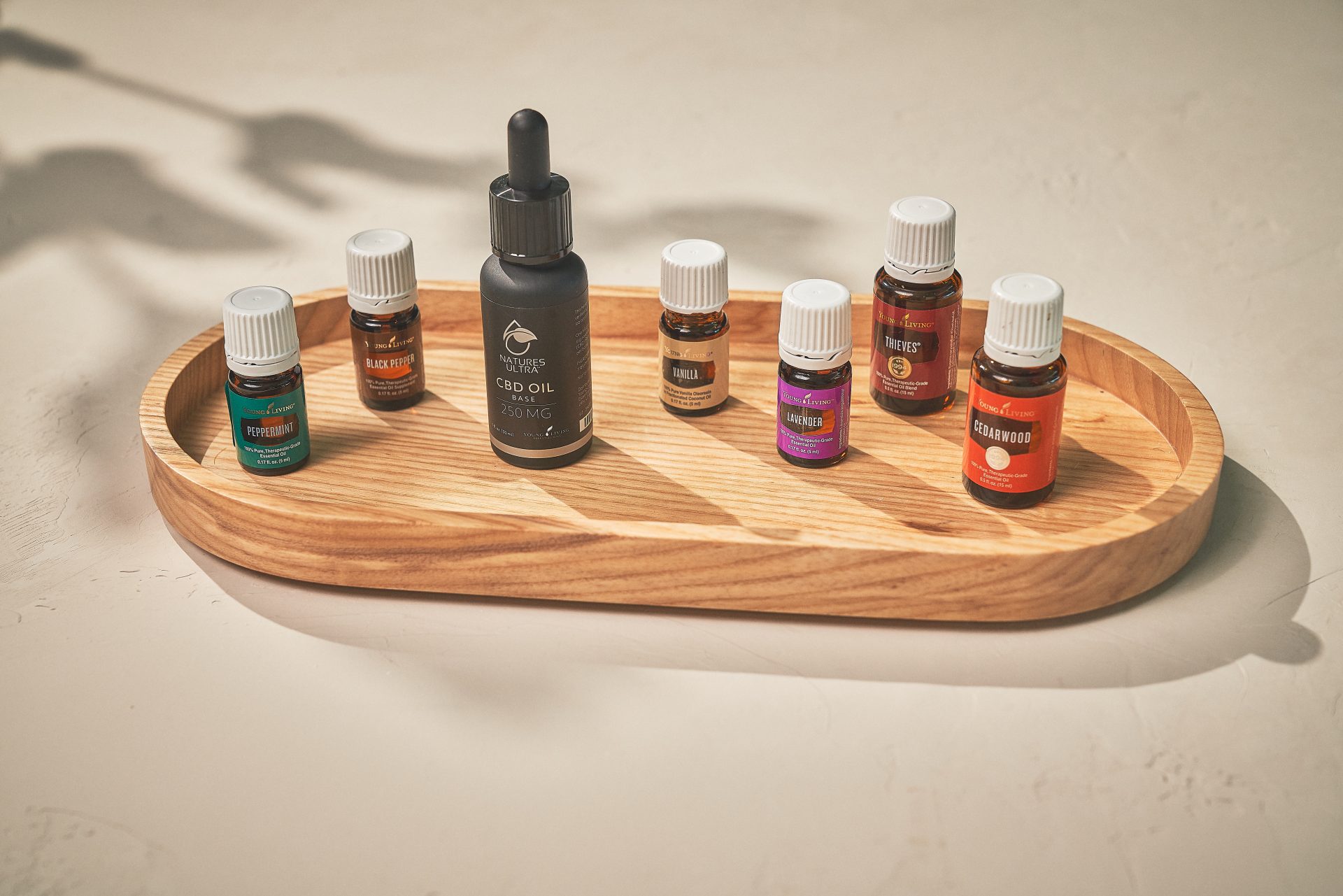 Where does Nature's Ultra CBD come from?
Nature's Ultra gets their CBD from farms in Colorado that are dedicated to sustainable farming practices. They don't use any pesticides, and they rigorously test each product to ensure it's free of heavy metals. To avoid adding harsh chemicals to their products, Nature's Ultra uses food-grade carbon dioxide to extract CBD from hemp plants.
What ingredients are in these products?
You know us! We use only the purest, simplest ingredients, so you know exactly what you're getting. Most of Nature's Ultra's CBD products contain CBD isolate, organic stevia leaf extract, MCT coconut oil, and Young Living essential oils.
Eager for even more CBD oil uses and benefits? Deep dive into 13 ways to get the most out of your bottle and check out this ultimate guide.
The post Questions about CBD? We've got answers! appeared first on Young Living Blog.