Explore the science behind our NingXia Red drink's uses and benefits
Discover the science behind our NingXia Red superfruit drink
We all know our NingXia Red® beverage is a delicious way to start any day. However, we recently established through an exciting new study just how powerful this supplement truly is and how it can benefit families and friends!
 We invite you to dive into the science behind one of our most popular supplements in the first episode of a new series of scientific storytelling videos hosted by our resident expert, Dr. Mark Bartlett, Young Living's executive vice president of science and product development.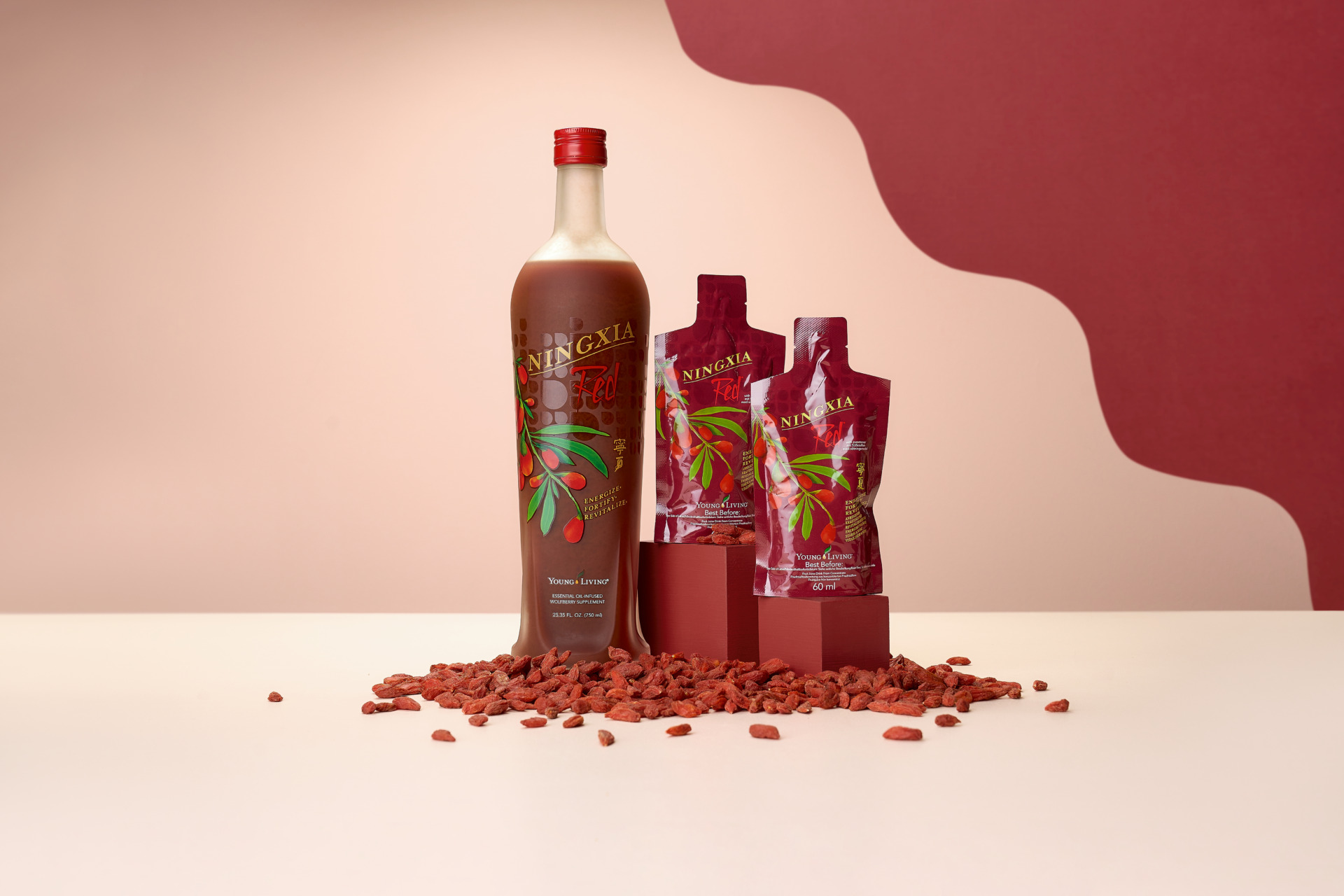 Get a preview of NingXia Red benefits
To give you a sneak peek of what we'll cover in the video, some of the key discoveries we found in the study that accompanied daily consumption of one NingXia Red serving over the course of two months included:  
Significantly increased physical energy levels

 by 34.5 percent and reduced physical limitations by 36 percent*

 

Improved sleep patterns and increased time asleep

 by an average of 21 minutes following 60 days of continued use*

 

Significantly reduced daily stress

 by 23 percent and 

improved mental well-being

*

 
Be sure to join Dr. Bartlett as he delves into the scientific secrets of this nutrient-rich drink. Upcoming monthly episodes of this video series will highlight the science and innovation that go into Young Living products. 
*These statements have not been evaluated by the Food and Drug Administration. Young Living products are not intended to diagnose, treat, cure, or prevent any disease.
Snag NingXia Red products today. Are you interested in learning even more about the science behind Ningxia Red? Check out our new NingXia Red eBook for even more information on this incredible drink.