Essential oils for travel (and other vacay must-haves)
Looking to travel this holiday season? Whether you're headed for a warm winter getaway or visiting friends and family, travel can create some of the happiest memories. However, navigating airports, dealing with fussy children, or experiencing car troubles can put a damper on an otherwise wonderful week away. If you want to ensure your trip goes off without a hitch, check out our list of things to bring while traveling.
Essential oils for travel
Peppy Peppermint
Jet lag, sore legs, stomach issues, neck stiffness—these are just a few things that could get in the way of a fun-filled getaway. That's why you should carry along both Peppermint essential oil and Peppermint Vitality™ for a little extra help along the way.
Loosen up a stiff neck with a soothing, cooling massage featuring Peppermint.
Inhale Peppermint's refreshing aroma after stepping off the plane or hopping out of the car for the much-needed pep in your step.
Massage cool, tingly Peppermint on the bottoms of your feet after a long day of sightseeing or running around with your nieces and nephews.
Add a couple drops of Peppermint Vitality into your water for a refreshing start to your morning..
YL tip: Follow each oil's dilution guidelines when applying topically.
Soothing Stress Away
Missing your train, driving in snowy conditions, or losing reservations at your hotel can leave you feeling frazzled. Keep Stress Away™ in your bag at all times for a sweet, soothing scent when faced with travel challenges.
Breathe in the inviting aroma to create a moment of calm.
Apply Stress Away to your wrists before heading out the door on busy vacation days.
Use it as a personal fragrance for a night out.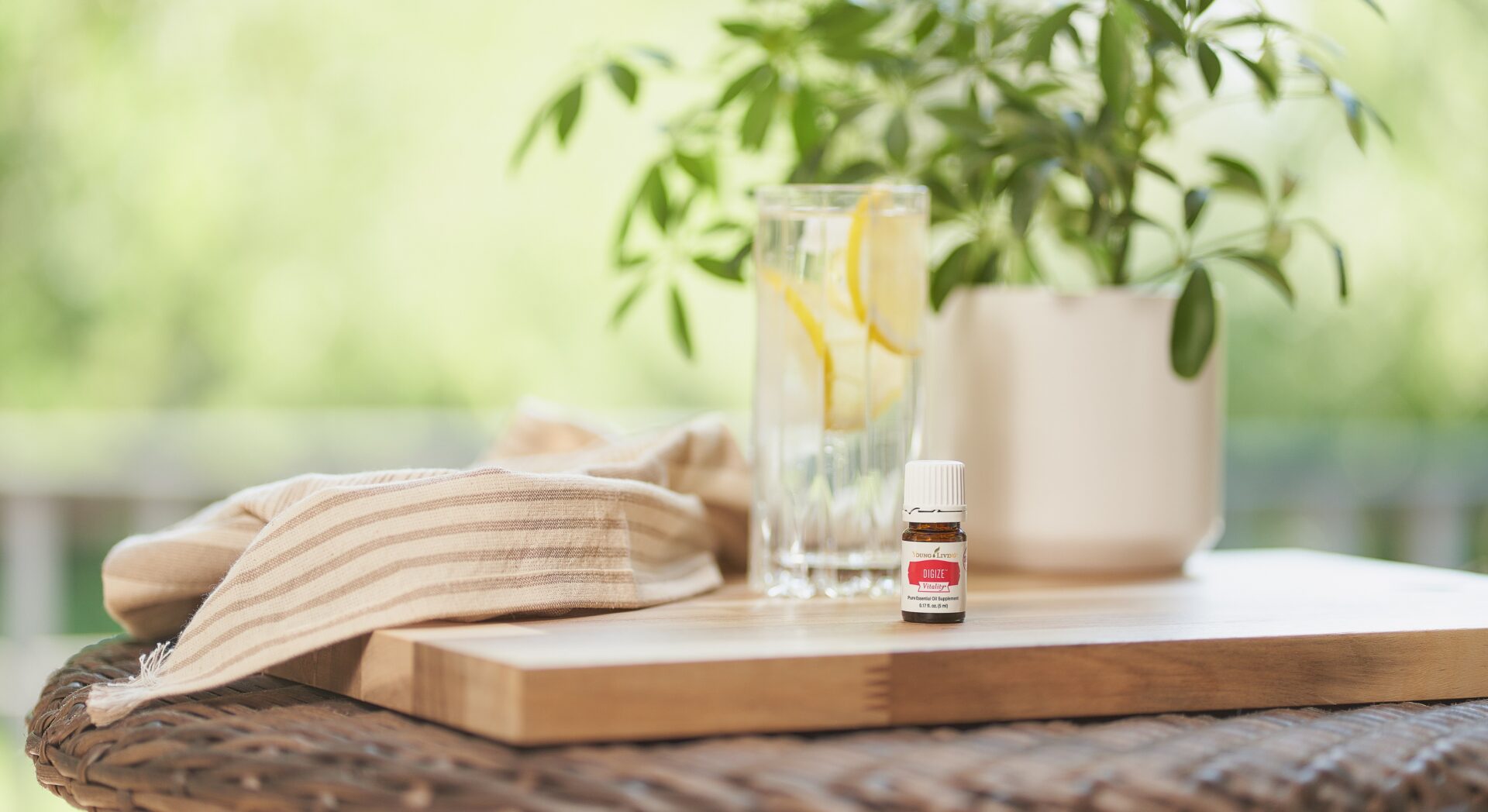 Dependable DiGize
Traveling during the holidays is a perfect excuse to eat lots of festive food in a new place. If you're indulging in roasted ham, cheesy potatoes, stuffing, or homemade baked goods, you'll want some assistance. When taken as a daily supplement, DiGize® Vitality™, with its antioxidant properties and cleansing benefits*, will become your most faithful travel companion.
Add 2 drops of DiGize Vitality and 1 drop of Peppermint Vitality to your water bottle for a minty twist.
Take DiGize along with Essentialzymes-4™ before each delicious meal to support normal digestion.*
Trusty Thieves
Recycled oxygen on airplanes and living spaces filled with extended family can always use a quick freshening. You'll also want to give your body a boost of general wellness support* throughout your trip to allow you to enjoy every second of your adventure. To help you spruce up your space and put your best self forward, take the dynamic duo of Thieves® and Thieves® Vitality™ with you.
Gallant Ginger
If you're travelling for long periods of time, windy roads or turbulence may get the best of you. Add this warm, spicy oil to your travel bag for peace of mind during these times. Ginger and Ginger Vitality are on your side to help you get through your journey with ease.
Inhale Ginger directly from the bottle during travel for a calming experience.
Dilute Ginger with V-6 Vegetable Oil Complex and massage it into your abdomen before or after meals for a warming and comforting sensation.
Add Ginger Vitality to water, tea, or your favorite beverage for a flavorful drink that may support the digestive system.*
YL tip: For even more uses of these oils, take a travel-sized diffuser! This carry-on approved diffuser will help you refresh and uplift hotel rooms, rental cars, and mountain cabins. If a travel diffuser isn't on your must-pack list, bring a diffuser bracelet instead! Simply pop a few drops of oil on the clay beads to reap the essential oil aromatherapy benefits whenever you need.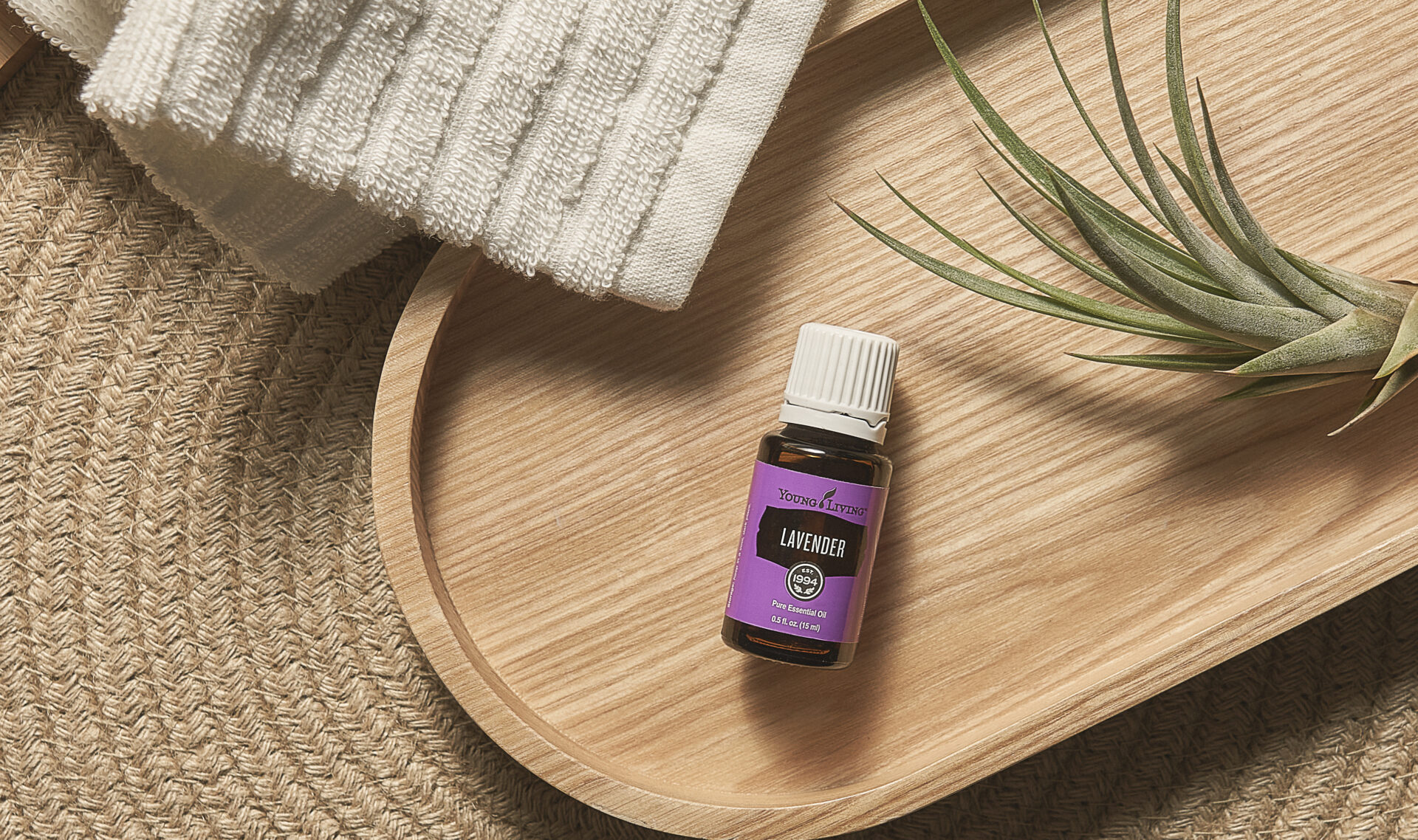 Lovely Lavender
Sometimes the best vacations push us far out of our comfort zones. That could include landing in a place where you don't speak the language, taking the kids on an extensive journey day, or even heading home for a large family gathering. That's no reason for family drama or occasional sleeplessness to prevent you from having the time of your life. Keep Lavender and Lavender Vitality™ with you and you'll be ready to roll.
Fight the occasional restlessness from time zone changes by adding Lavender Vitality to tea as part of your nighttime relaxation routine.
Breathe in Lavender for its calming scent before your daily vacation activities.
Massage Lavender into skin with V-6™ Vegetable Oil Complex for a soothing sensation after a day of sunbathing at the beach.
YL tip: Want a discreet and hands-free way to enjoy aromatherapy with Lavender? Fit an Aroma Ring with Lavender on your ear or nose so you can breathe in the calming scent whenever and wherever you need it.
How to travel with essential oils on a plane
If you'll be flying over the holidays, you might wonder whether you can bring essential oils in your carry-on bag. The short answer is yes. Since essential oils are liquids and usually only contain 5 or 15 ml worth of oil, you can bring as many oil bottles as fit in a quart-size bag.
If you want to take more than that, you can put them in your checked luggage. Just be sure to tighten the caps securely so they don't leak onto your clothes. You might also want to put them in a carrying case for good measure.
What travel gear should you pack on your trip?
When it's time to travel, it is important to be prepared with the equipment you need to get you through your trip. We've got all of your travel necessities at YL Gear!
Simply throwing your essential oils in your luggage will make it difficult to find the oils when you need them. Pack an oil travel case like the August Case to easily organize and store your essential oils.
Hydration is key when travelling. Oftentimes, we neglect to keep ourselves hydrated when we are stuck in the hustle and bustle of travel life. Bring a refillable water bottle like our Adeline Water Bottle to meet your daily water needs. Add your favorite Vitality oils or YL Vitality Drops to elevate your water and add a splash of flavor. If piping-hot drinks are your cup of tea, our Cooper Travel Mug will be your must-have travel sidekick.
You can't travel without a bag. Make any getaway stylish with our Weekender Bag. This bag easily slides onto suitcase handles to make it convenient to carry, has metal feet to help it stand, and unzips on the bottom to accommodate shoes or other heavy or dirty items. Our Lorenzo Duffle Bag is another great travel option.
Pack your Savvy Minerals makeup products in our Savvy Minerals Makeup Case or Savvy Train Case for easy access and organization.
Cut out the mess and hassle of trying to put your full-size product into travel containers with our Bon Voyage Travel Pack. This bundle offers 10 Young Living personal care products in an attractive, custom bag. All products are TSA-compliant and perfect for use during travel.