All about MightyVites
When "Here comes the airplane!" stops working for your kiddos, it can be hard to make sure they're eating a balanced diet, but just because you have picky eaters at the dinner table doesn't mean you have to skip out on important nutrition! That's why we created KidScents® MightyVites™—a premium, synergistic complex formulated to support your child's body. That way, even if chicken nuggets win over broccoli some nights, your little ones get the nutrition their little bodies need to keep growing.
What makes MightyVites special?
Specifically designed for children, MightyVites use nutrient-dense, food-based super fruits, plants, and vegetables to deliver a full spectrum of vitamins, minerals, antioxidants, and phytonutrients. These delicious, berry-flavored chewables give your children full nutritional support while skipping out on artificial colors and flavors.*
Read on to find out more of the incredible benefits of MightyVites: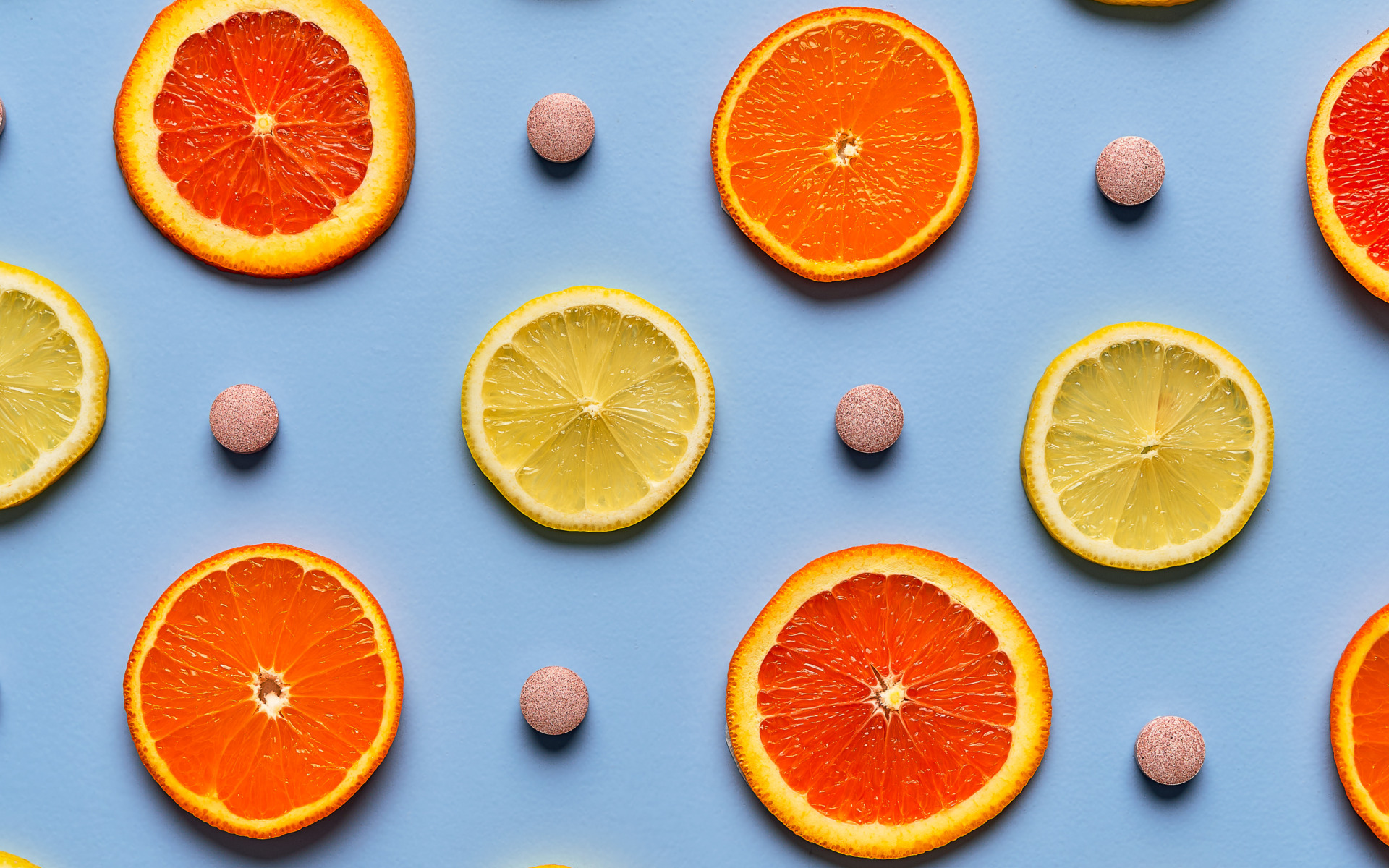 Benefits of MightyVites:
MightyVites are a version of our popular Master Formula™, formulated for children ages 4–12.
They're specifically designed for children! Nutrient-dense, food-based superfruits, plants, and vegetables deliver a full spectrum of vitamins, minerals, antioxidants, and phytonutrients to growing bodies.
MightyVites are formulated with wolfberry powder, which contains antioxidant vitamins C and E.
Each bottle contains 120 tablets, which equate to 30 servings.
Tablets are made with beta-carotene, which is converted into vitamin A by the body, instead of using retinol—unlike other children's supplements.
MightyVites are formulated to have a delicious and tangy natural wild berry flavor that kids are sure to love.
Whole-food nutrition from MightyVites
Whole-food, non-synthetic nutrition makes all the difference! Here are the fruits, vegetables, nuts, and other whole foods your child would need to eat to get the same nutrition as one daily serving of MightyVites!

When to take KidScents MightyVites
These chewable tablets can be taken any time of day. Kids ages 4–12 can take 4 tablets daily. These can be taken in a single daily dose or separately throughout the day.
Are you excited to bring your kids superior nutrition? Give them MightyVites and feel great about your little ones' daily dose of vitamins, minerals, and more.
Love our KidScents MightyVites? Try out our KidScents MightyZyme™ tablets and MightyPro™ supplements.
*These statements have not been evaluated by the Food and Drug Administration. Young Living products are not intended to diagnose, treat, cure, or prevent any disease.
You love taking good care of your kiddos, so check out these  essential oils for when your kids sleep or find out how to make homemade essential oil play dough.