31 YL products you need to try (if you haven't already)
Young Living has a long list of amazing products, and we're not just talking about our Thieves® blend and Lavender essential oil! Have you had the chance to fall in love with our high-quality cookware, wrinkle cream, and seriously trendy apparel? With over 600 products to try, you may have missed some of these finds. We dove into our product line and found 31 totally amazing products you need to try—if you haven't already!
Accessories
1. Oil Bottle Holder Set: The convenience is in the details with this top-notch oil holder. Available in teal, green, or purple, the silicone holder carries your favorite essential oil in its own cute pouch. But wait, it gets better. This staple features a lobster claw attachment and keychain for holding essential oil bottles for easy access. Add this handy accessory to your keys or lanyard for on-the-go oil application.
2. Oil bottle labels: We're not exaggerating when we say these labels are the greatest thing that's ever happened to essential oil organization. Stick these labels on top of your YL essential oil bottles and say goodbye to spending hours digging through your oil collection looking for your missing bottle of Peppermint!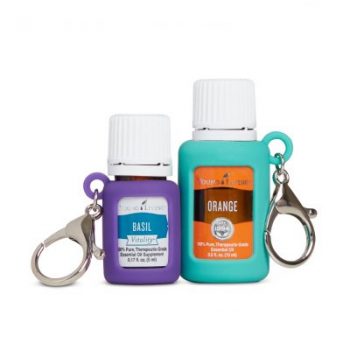 3. Oil bottle phone ring: Our YL-inspired phone ring helps you keep a tight grip on your phone no matter how much Lavender Hand and Body Lotion you put on your hands! Designed to look like a bottle of your favorite essential oil, the gold ring sticks to the back of your smartphone and holds it securely to your hand whether you're texting or taking selfies!
4. Citrus Fresh Pouch: Toting your favorite Young Living essential oils has never been so easy—or looked so fabulous! The pouch is a sure standout, patterned with a sweet yellow background and orange citrus fruit. You'll fall in love with the bright yellow interior, complete with mesh pockets to hold your oils and other favorite YL products in a safe space.
5. Oil Diffuser Tins: Make every aspect of your life smell better! Sounds too good to be true? Use these space-efficient diffuser tins in your car, your gym bag, your desk, you name it, to easily diffuse your favorite oil without the need for a large amount of space or a power outlet. Simply infuse the included diffuser pads with a few drops of your favorite essential oil and the scent will naturally escape into the air.
6. Yoga clothes: When practicing your vinyasa yoga flow, it doesn't hurt to have a little flexibility and a little fashion. Our super cute matching sports bra and yoga pant move with you through all your poses, from asanas to warriors.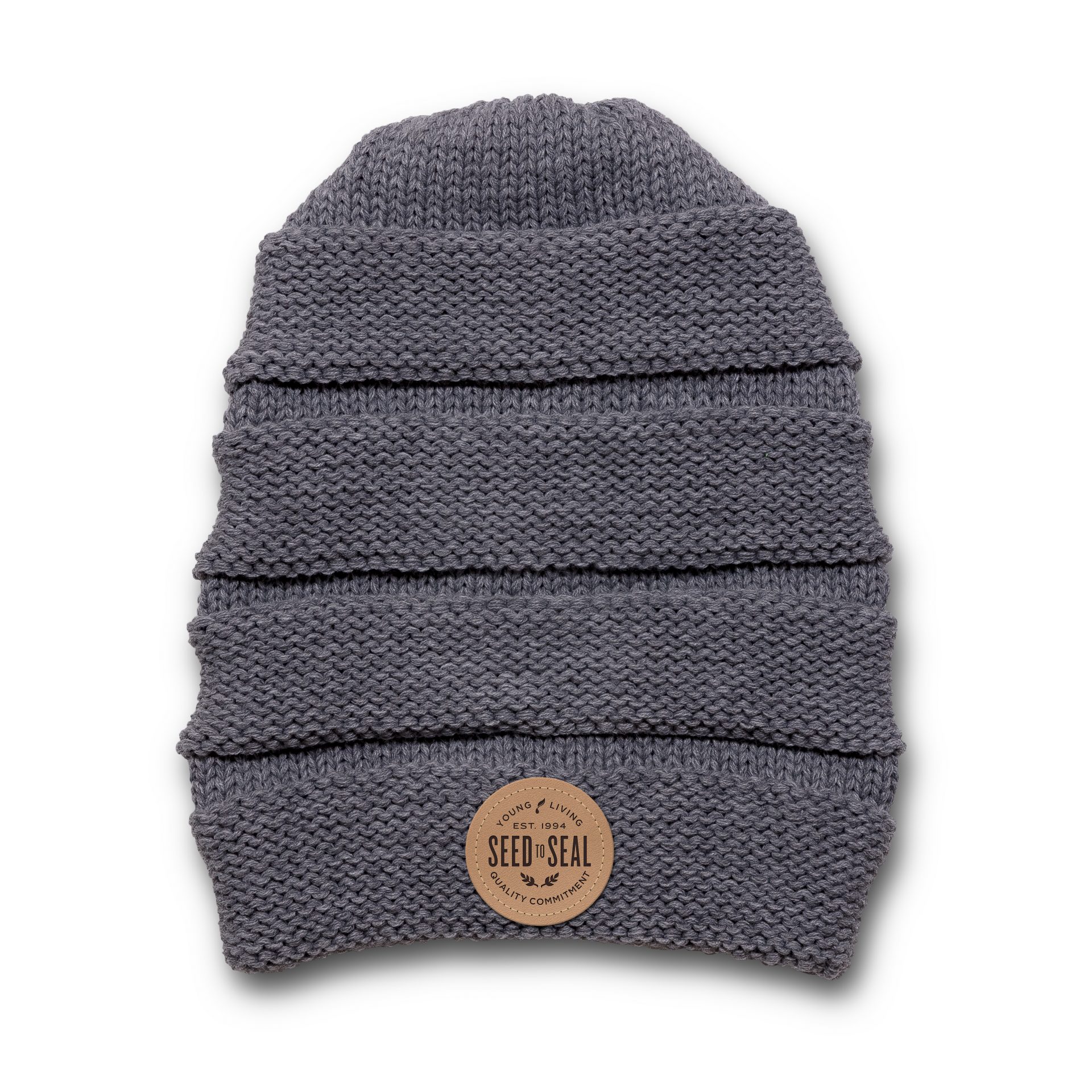 7. Seedlings® onesie: Your little seedling deserves the best, from baby care products to onesies! Our striped Seedlings onesie is adorable, comfortable, and ideal for all the times—car time, tummy time, and bedtime.
8. Slouchy beanie: A slouchy beanie is not only a stylish winter accessory but also a quick fix for bad hair days. Our scrunch beanie is lightweight yet warm with a soft-to-the-touch, wool-like feel. Its alternative rib-knit pattern and stacked look is sure to turn heads!
9. Ladies Watch: If you're looking for a chic timepiece that also shows your love for Young Living, look no further than our Ladies Watch by Arvo. The sleek, white band and rose gold-plated casing go with any outfit, making this the ultimate accessory.
14. Master Formula™: Speaking of superheroes, Master Formula was created by combining three stand-alone products for a multinutrient supplement that supports general health and well-being. One of its superpowers is neutralizing free radicals in the body.* How cool is that?
*These statements have not been evaluated by the Food and Drug Administration. Young Living products are not intended to diagnose, treat, cure, or prevent any disease.
**Some of the new products mentioned in this post might not be available for purchase until Monday, July 22.
The post 31 YL products you need to try (if you haven't already) appeared first on the Young Living blog.