15 reasons Rosemary essential oil should be your new obsession
If you start singing, "parsley, sage, rosemary, and thyme" whenever we mention rosemary, you should spend more time with Rosemary essential oil. Steam-distilled from the needle-like leaves of the Rosmarinus officinalis plant, Rosemary oil brings a fresh, woodsy aroma to everything it touches. But this hardworking herb is more than an earthy scent.
What do you use Rosemary oil for?
The better question is what don't you use Rosemary for? Infuse everything from your hair care routine to your homemade cleaners with this oil's complex, robust, energizing aroma.
1. Make a hydrating hair mask.
Warm 2 tablespoons coconut oil and 1 tablespoon honey for about 15 seconds in the microwave. Add 3 drops Rosemary oil and mix together. Apply to the hair shaft, especially the ends, put on a shower cap, and let it sit for 30 minutes. Rinse out the mask, then wash and dry hair as usual.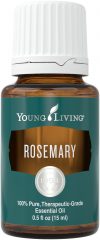 4. Give bugs the brush-off.
Win the war on bugs while enjoying the great outdoors. Use our Insect Repellent—infused with Rosemary, Citronella, Lemongrass, and other essential oils—to naturally repel bugs. It smells good to people, but not so much to pests.
5. Whip up a savory snack.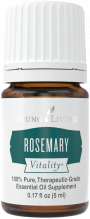 Add Rosemary Vitality™ to hummus and pair with carrots, sliced bell peppers, or pita chips for a light, flavorful snack.
7. Show your scalp some TLC.
Massage a dime-sized amount of V-6™, 2 drops Rosemary essential oil, and 2 drops Tea Tree essential oil into your scalp. Let sit for 10 minutes before rinsing. You'll love the refreshing aroma, and your hair will love the attention.
YL tip: Can you use Rosemary essential oil directly on the scalp?
Yes! Show your locks some love by adding a few drops of Rosemary essential oil to your favorite hair care products.

8. Clean your heart out!
Spritz away stinky odors and sticky counters with a Rosemary-infused DIY cleaner. Combine 1 capful Thieves® Household Cleaner, 2 drops Rosemary, 2 drops Lemon, and 2 cups water in a glass spray bottle.
9. Get rolling on a great massage.
Re-energize your day by indulging in a mini massage! Create a custom massage oil roll-on with an empty 15 ml bottle and an AromaGlide™ Roller Fitment. The roller makes it easy to apply to knees, lower back, and neck.
Midday Motivation massage blend 
10. Smooth your style.
Add Rosemary to Mirah™ Lustrous Hair Oil to smooth frizz, flyaways, and tangles while improving softness and shine.
11. Design a custom fragrance.
Create a standout scent by adding Rosemary and Geranium to unscented hand lotion.
13. Get mermaid hair!
Lustrous locks can be part of your world with our easy DIY spray and serum. Dive into our mermaid hair tutorial for details.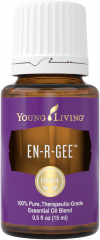 15. Get to work.
Struggling to see your way through an important project? Try diffusing a blend of essential oils that offers an energizing, refreshing, and grounding aroma. The combo of Rosemary, Citrus Fresh™, and Cypress provides just that in the blend below!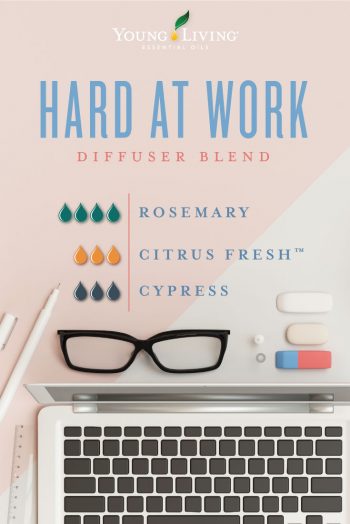 The post 15 reasons Rosemary essential oil should be your new obsession appeared first on Young Living Blog.