Cool Azul Essential Oil Blend
Cool Azul essential oil blend is used as the base for Cool Azul Pain-Relief Cream and Cool Azul Sports Gel. This blend of 14 essential oils includes Dorado Azul and Plectranthus Oregano, exclusive to Young Living and grown and distilled at the Finca Botanica Farm and Distillery in Chongon, Ecuador. Cool Azul products are wonderful topical tools that offer a cooling aromatic sensation before or after any physical activity. They are great for everyone, especially sports enthusiasts, physical therapist, and massage therapist. 
Features & Benefits
Has a cool, minty aroma

Creates a cooling sensation when applied topically

Great for use before, during, and after physical activity

Can be combined with Cool Azul Pain-Relief Cream to temporarily relieve aches and pains of muscles and joints

Combines the cooling effect of Dorado Azul and Peppermint with the warming sensation of Plectranthus Oregano and Wintergreen
Diffusing Blends with This Oil
Cool Azul™ Treatment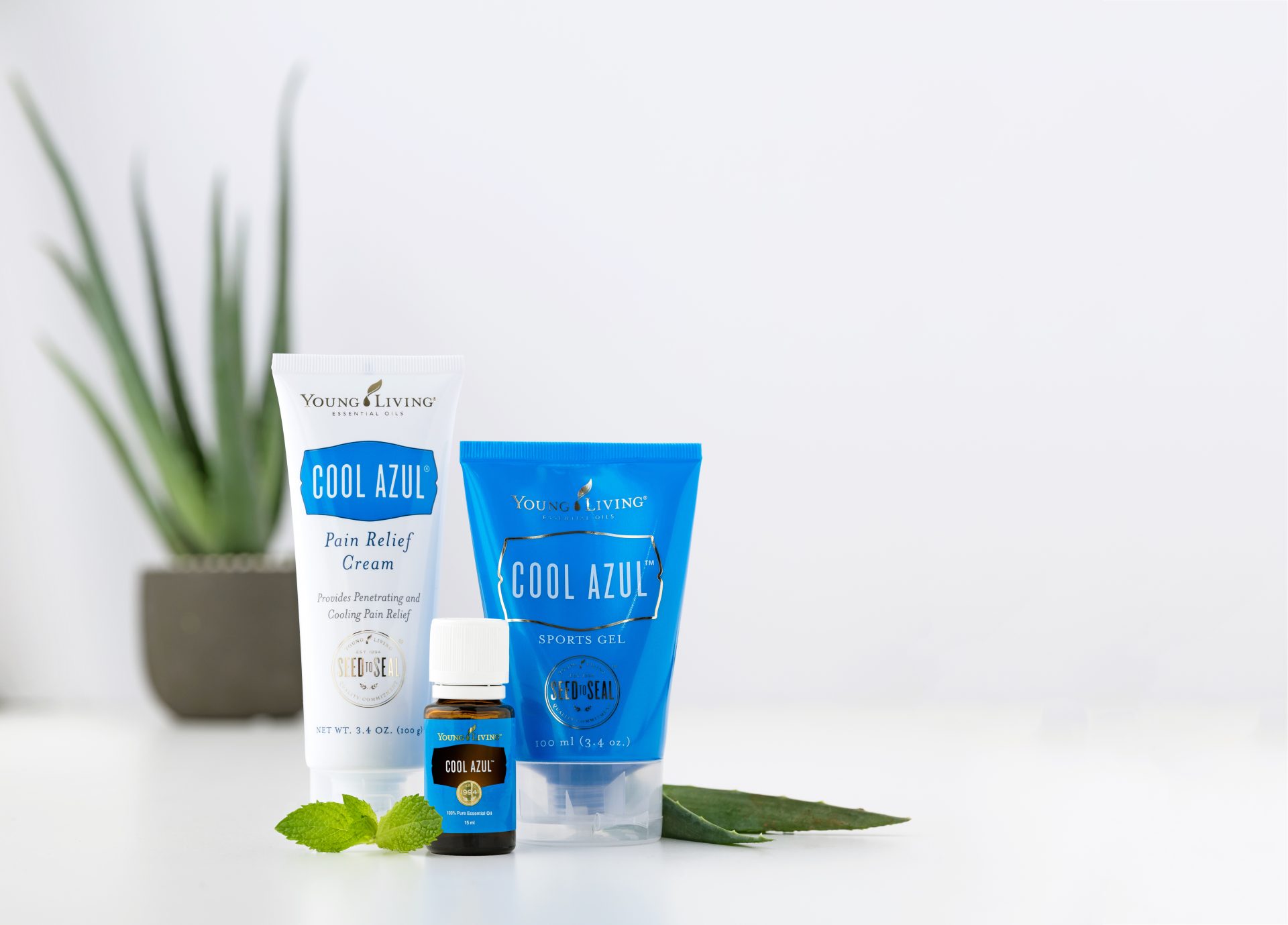 Pack the biggest Cool Azul punch with the essential oil blend. At its most potent, standout ingredients like Wintergreen and Peppermint really shine. Dilute with V-6™ Enhanced Vegetable Oil Complex for an invigorating massage that smells delicious, feels amazing, and helps you not completely regret that 10-mile hike. Or attach an AromaGlide® Roller Fitment and take it on the go so you can easily get post-activity application.
* The statements and information regarding this product  have not been evaluated by the FDA.  Young Living products are not intended to diagnose, treat, cure, or prevent disease.  Most of the product information describing Young Living products is directly from Young Living Essential Oils, LC, and can be found online at YoungLiving.com